Systems Core iQ Can Replace
CRM SOFTWARE

Send personalized communications to individual account holders and build relationships. Automate your onboarding and cross-selling initiatives. Manage current and prospective relationships all in one place.


EMAIL SOFTWARE

Send smart, automated, and personalized communications. Track conversions against your core data. Quickly build and send responsive emails and product offers using dynamically merged data from your core.



MCIF SOFTWARE

Pull reports using data from your core & ancillary systems. Analyze, segment, and export your data. Send instant campaigns with a click. Empower your employees to easily access your core data.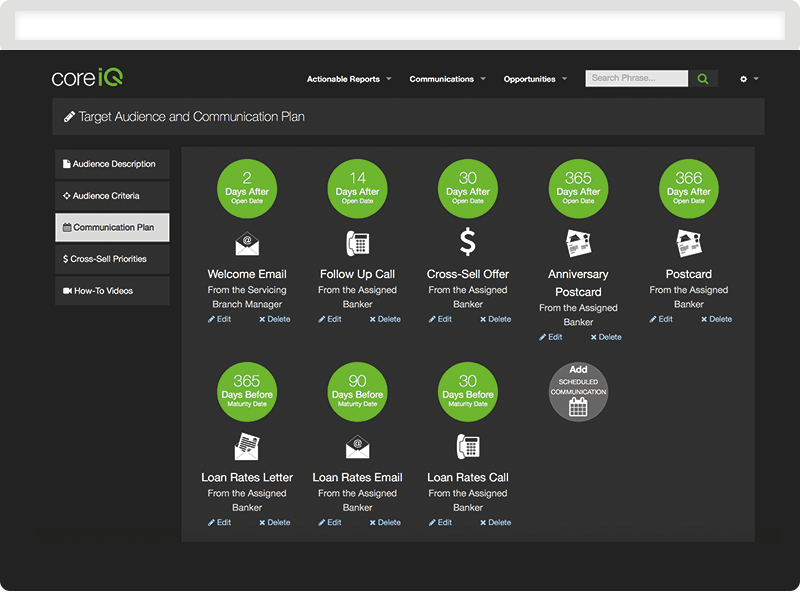 Segment Relationships
Know Every Individual
Data Informed Decision Making
Super Fast List Builder
Automatic Onboarding
Send Communications
Communicate Across Channels
One system to send email, product offers, surveys, letters, account notices, postcards, and queue up phone call scripts - automatically. Cut hours off the time it takes pushing out communications on a daily basis.
All Your Creative in One Place
A central template library, with built-in compliance features, allows everyone to stay on brand with every communication. Add your colors and logo to our pre-built templates or add your own collateral.
3 Ways to Communicate
Easily kickoff campaigns to targeted groups of all sizes, even one-off messages. Also create automated schedules to send communications based on activity based trigger events. Get the right product, in front of the right person, at the right time.
Marketing & Operational
Save money by consolidating multiple marketing systems into one. Because Core iQ can handle digital and print communications, you can cut costs by sending email first and following up with print in all other cases.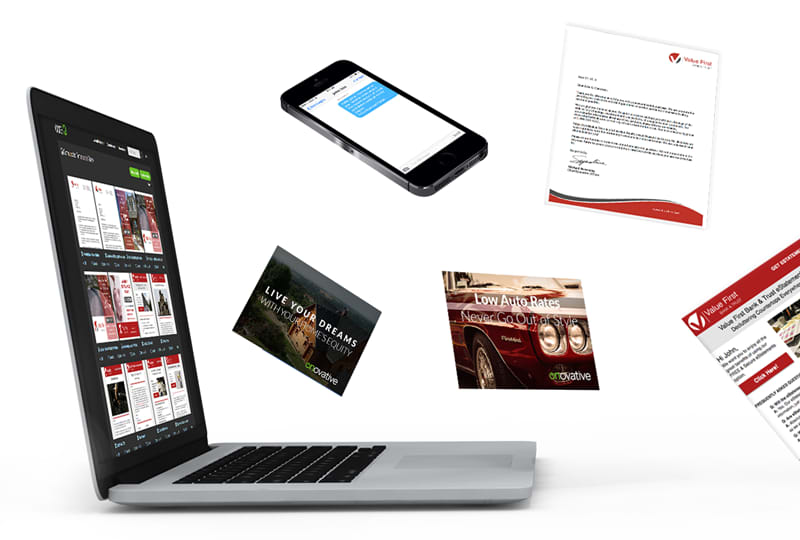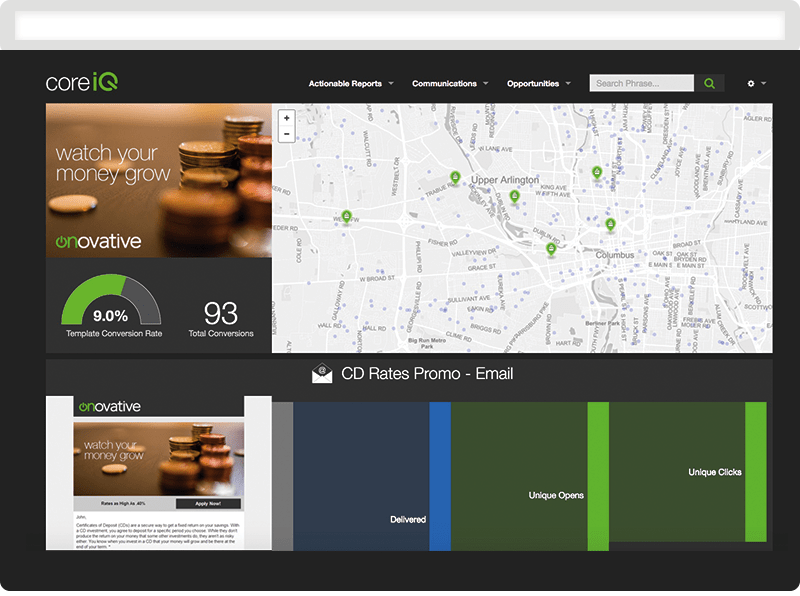 Sell More
Automate Cross-Selling
No-Hassle Conversion Tracking
Since Core iQ is connected to your core, we can track which customers receive a given product offer and match their conversion to your core data. This allows you to see true product conversions right inside Core iQ's marketing dashboard.
Upload Leads & Prospects
Manage Opportunities
"Creating a targeted print cross-sell campaign used to take 2 weeks to get the data, create the design, and coordinate with our print provider. Now that we have Core iQ, it only takes 5 minutes!"
Kelly W, Bank Marketer
Uses for Core iQ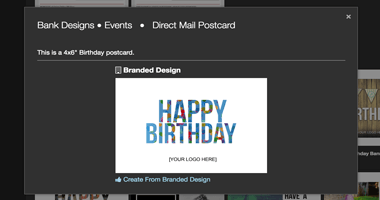 Automatically wish customers a happy birthday
Wishing your account holders happy birthday can increase loyalty up to 92%. Set up one birthday schedule and Core iQ will handle the rest automatically.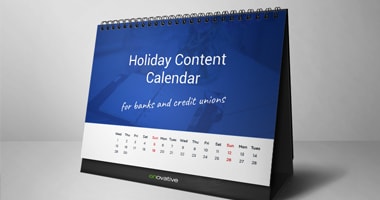 Set up your holiday hours schedule for the entire year
Set it and forget it. Create a schedule in Core iQ to cover all of your holiday hour/branch closure communications and check them off your to-do list for the year.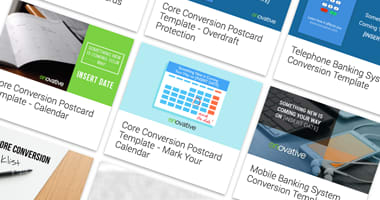 Organize all your system conversion communications
Schedule all of your important conversion communications to go out in one place and avoid the risk of missing important communication deadlines and unhappy customers.
Find Out Why Financial Marketers favorite Core iQ